What sets us apart?
Single German Precision Blade

Our high quality single blade is harsh on coarse hair and gentle on your delicate skin down there.
Minimum skin-to-blade contact

Designed for your delicate areas, our razor's safety protection comb ensures maximum protection for you. No cuts, bumps or razor burns!
Smooooothest finish

Glide your way to super-smooth skin with our compact razor's lubricating strip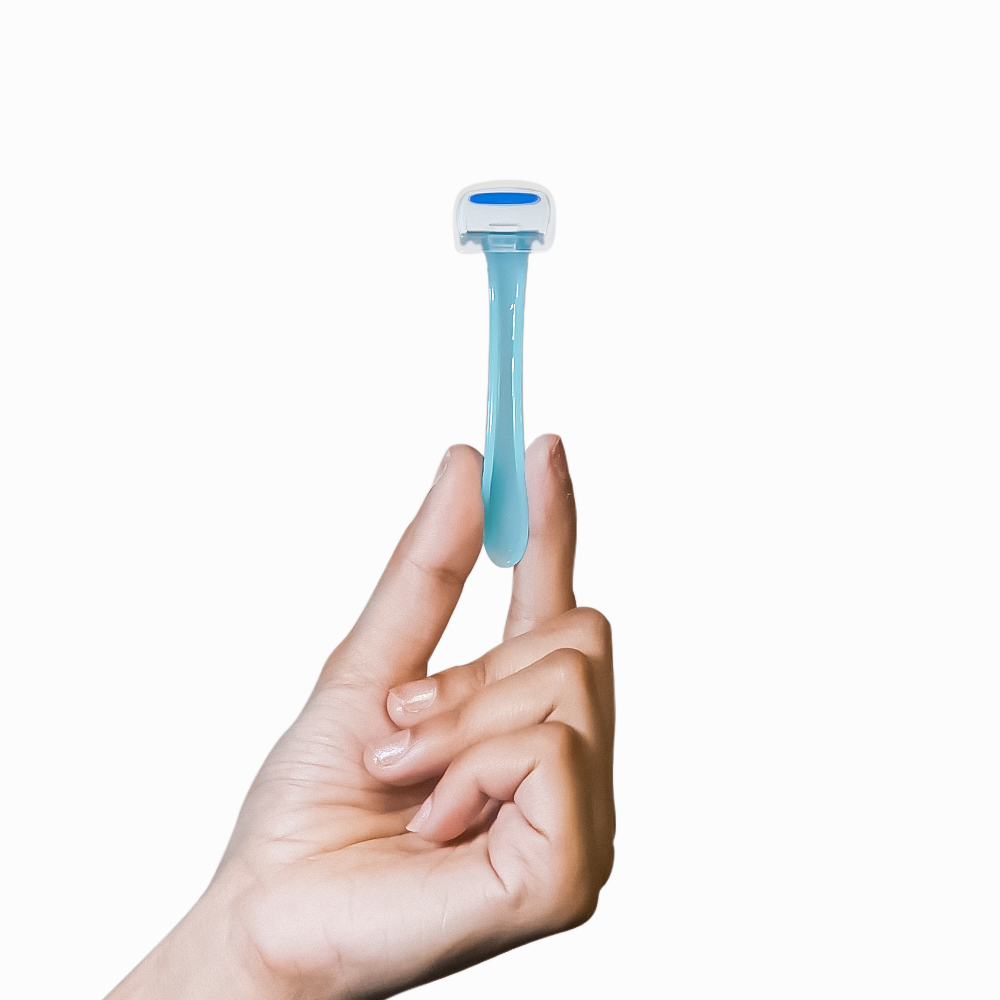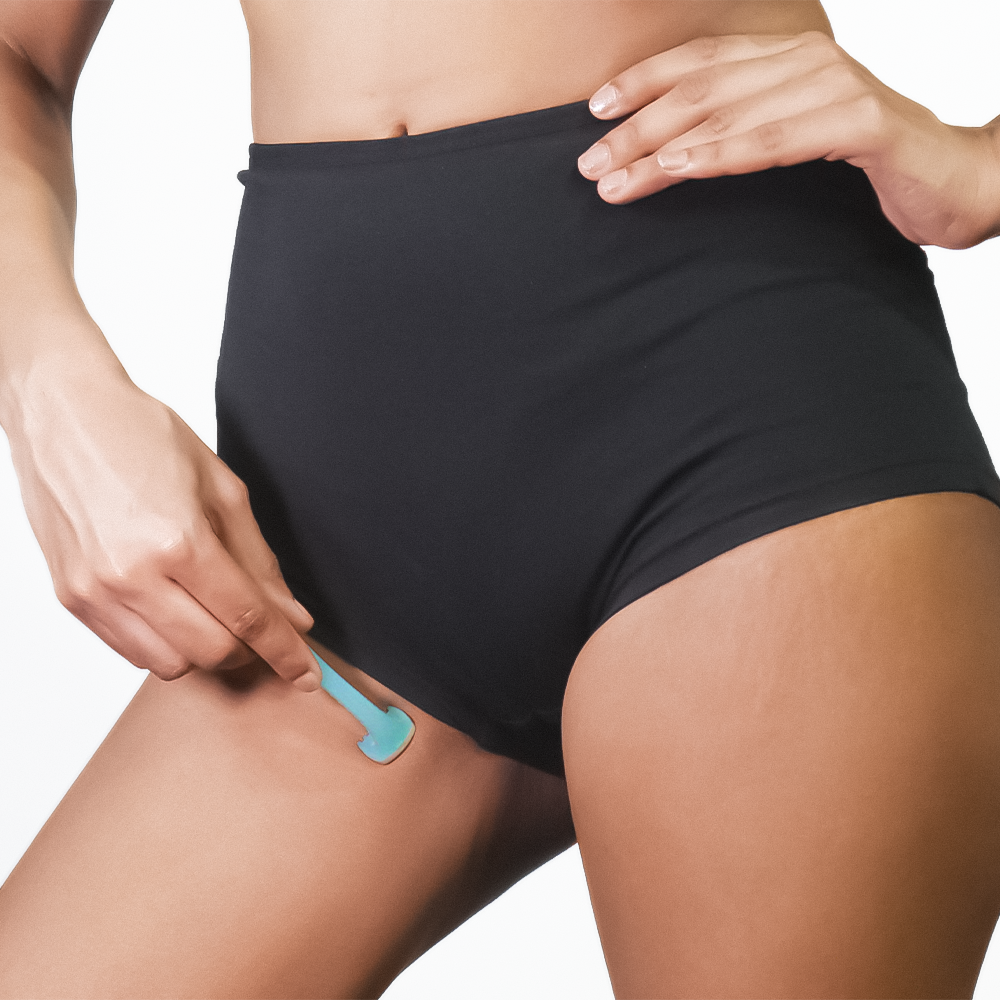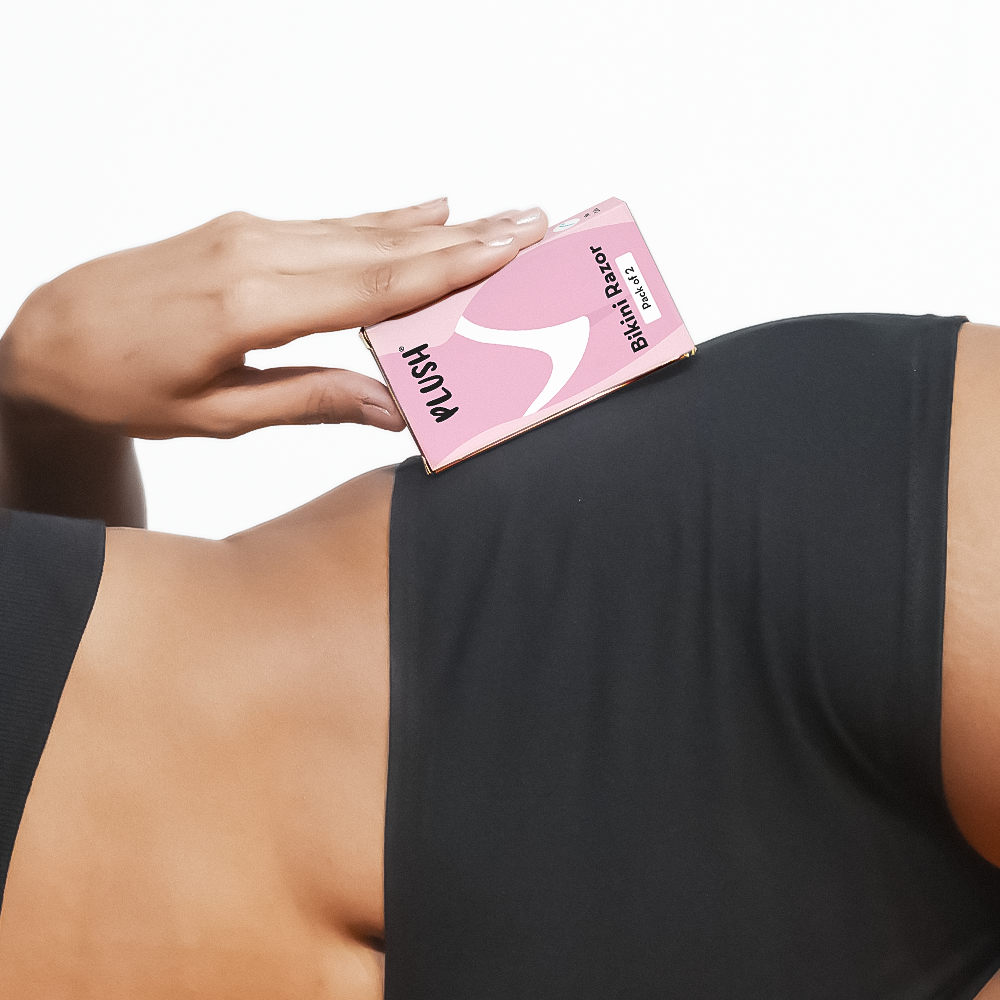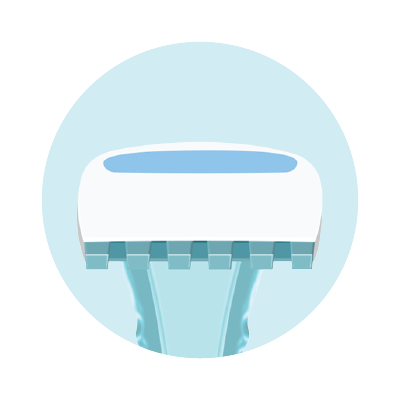 Quality Blades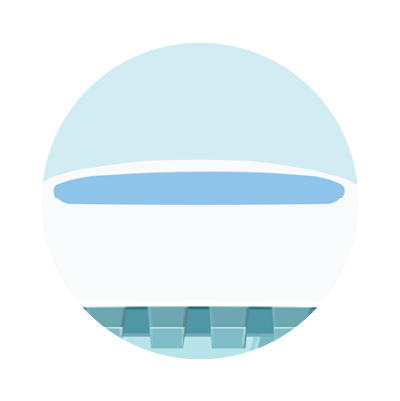 Lubricating Strip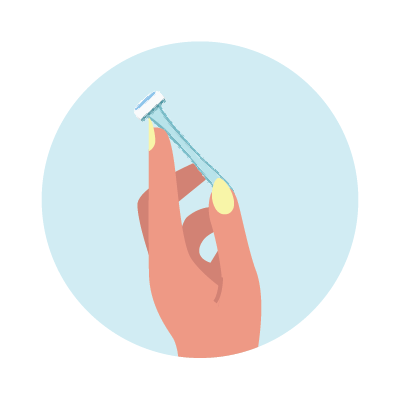 Compact Size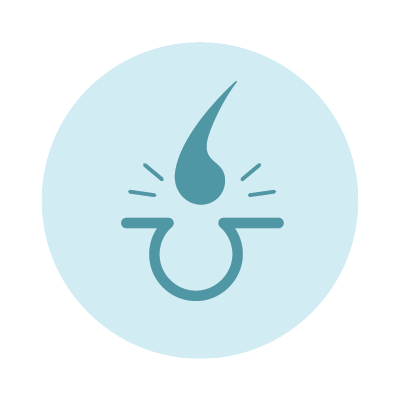 Painless Hair Removal
Wait there is more for you!
We have more things for you to choose from!
Reviews
Hear what people love about us
FAQ's
Questions we get asked a lot!
How is a bikini razor different from a regular razor?
A regular razor typically has multiple blades which can be harsh for your delicate skin down there. Our bikini razor has a single blade that is harsh on coarse hair but gentle on the delicate skin down there.
How should one prepare my skin before using a bikini razor?
Before using a bikini razor, it's important to cleanse the area thoroughly to remove any dirt, oils, or products. Use a gentle exfoliating scrub to help remove dead skin cells and reduce the risk of ingrown hairs.
Should I use a shaving gel with a bikini razor?
Using our shaving gel will provide a smoother shaving experience and reduce friction between the razor and your skin. It also helps moisturize the skin and can reduce the likelihood of irritation.
How should I use a bikini razor?
To use a bikini razor, start by holding it at a slight angle against the skin. Use gentle, short strokes in the direction of hair growth to minimize the risk of irritation. Rinse the razor frequently to remove hair and product buildup
How many shaves can I use one single razor?
It's recommended to change the razor after 5 to 10 uses or when you notice a decline in blade performance.
Not received Material
Not received Material- from long time