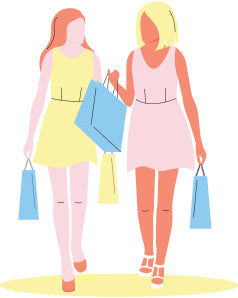 How it works
Your period never forgets to show up. And we promise we won't either. With the Plush subscription, you order just once and get Plush delivered to your doorstep every month, hassle free. You just have to select your ideal Plush box, subscribe to it and say goodbye to last minute pad runs.
Subscribe now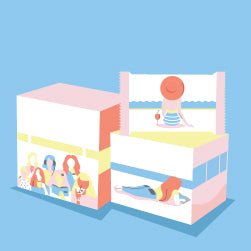 CHOOSE YOUR PLUSH BOX
Select the Plush box with 14 pads (8 Light flow, 6 heavy flow), 2 liners and a cotton pouch. Or choose to add a pack of 5 wipes with the box. You choose the box you need, fit for your period.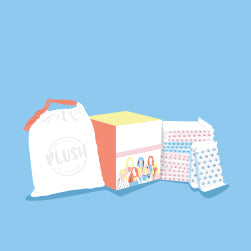 GET YOUR CARDS IN ORDER
You can pay for the subscription using all credit cards and select debit cards (Canara Bank, ICICI, Kotak, Citibank). Your account will be auto debited each month, and you will be notified via email once your order has been processed.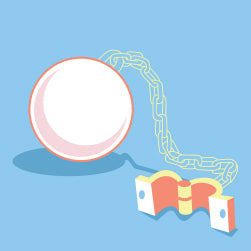 NO COMMITMENTS
We're sorry if we didn't manage to put a spring in your step when you used Plush. We make it easy to cancel directly online without penalties.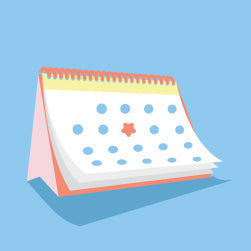 Get. Set. Deliver
No more running to the store or last minute emergencies. Get ready to receive your Plush box, every month, in time for Aunt Flo's visit.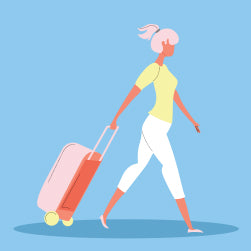 Flexibility
On a vacation next month, traveling for work, or Aunt Flo decided to change her visiting dates? You can always choose to skip your subscription for the month. You can cancel the subscription anytime you wish to.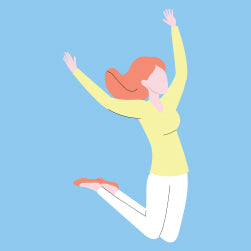 No Cost Convenience
We promise you the utmost convenience, at no added costs. No subscription fees and shipping is on us every time!
Ready to give It a go?
Choose your Plush box, get a 10% discount, sit back and relax - all while your Plush pads reach you on time every month.
Subscribe now