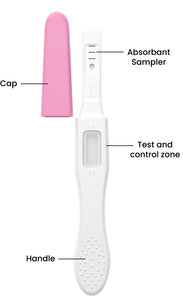 No dropper

No card

No collection
How to use?
Remove the cap from the test kit and pee on the wick.

Put the pink cap back on the stick and keep the stick on a flat surface

Wait for 3-5 minutes. Breathe, then read the results

One line means you are not pregnant, two lines means you are pregnant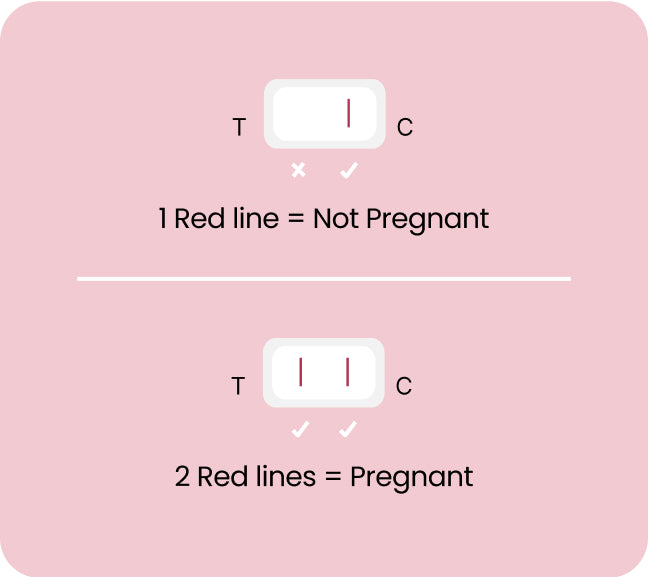 They Love Us
"These work fantastically if you know how they work."

- Pooja N.

"So easy to use. No hassle at all!!!"



- Shruti J.

"Never been so calm while taking a test!"



- Richa D.

"Other kits are messy, this is simple and easier to use"

- Michelle J.

"Unlike other kits that are too much of a hassle!"

- Needhi K.

"Never going for any other pregnancy kit again!"

- Sarika J.

"Accurate, super-fast results!"



- Radhika A.

"It's sooo easy to use!"




- Deepti N.

"I can use it anywhere, zero hassle!"



- Vidhi M.
Preg-Oh

is like no other
Pregnancy Test
Just Pee-n-See
With the Preg-Oh kit, you don't need droppers or cups. Get accurate results from the comfort of your home.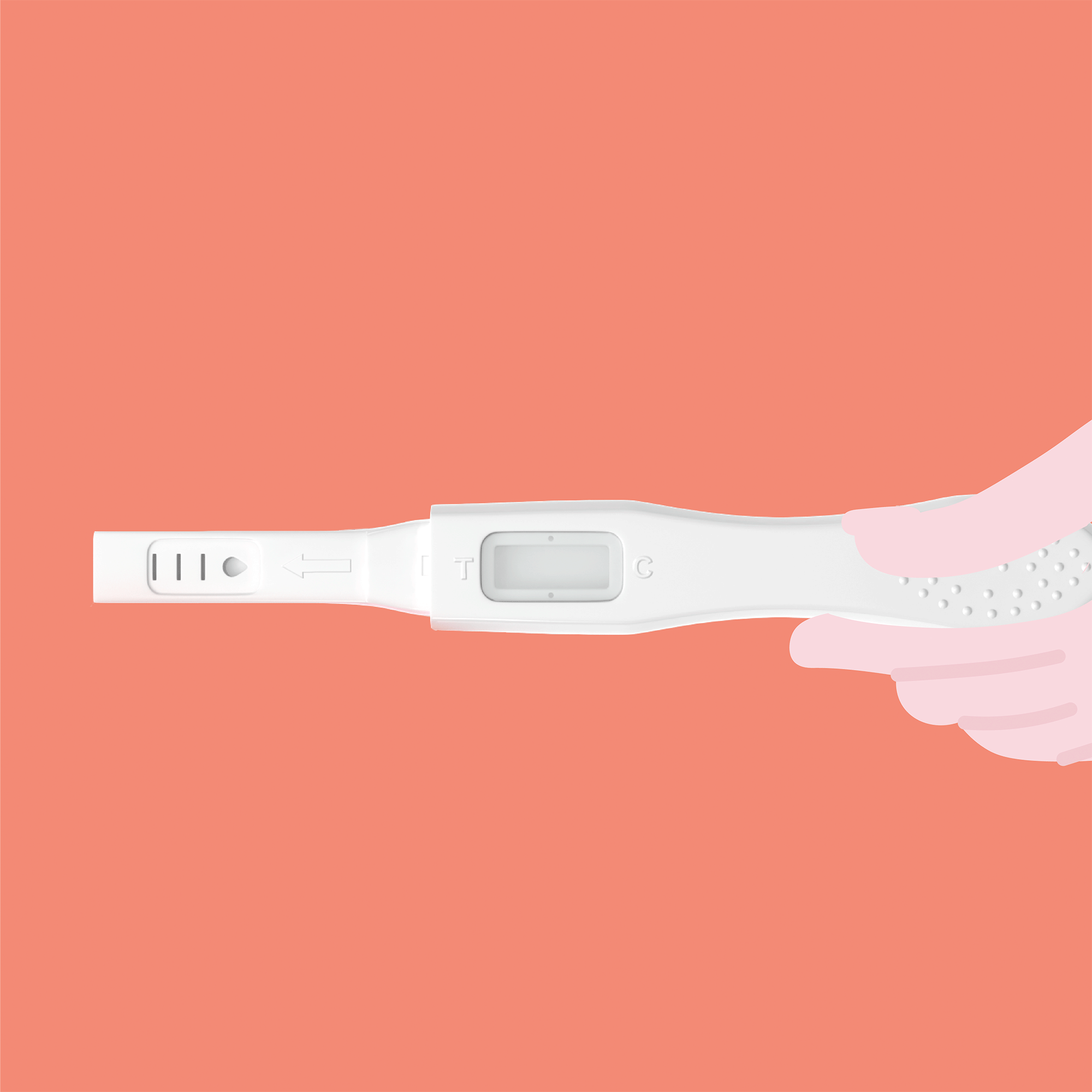 Over 99% Accuracy
Preg-Oh has got you covered. Be it positive or negative results - get reliable results when you need them the most.
Maximum Hygiene Sooner + Better
Enjoy clean disposal of kits with safety caps. Preg-Oh is the most hygienic home pregnancy kit available today.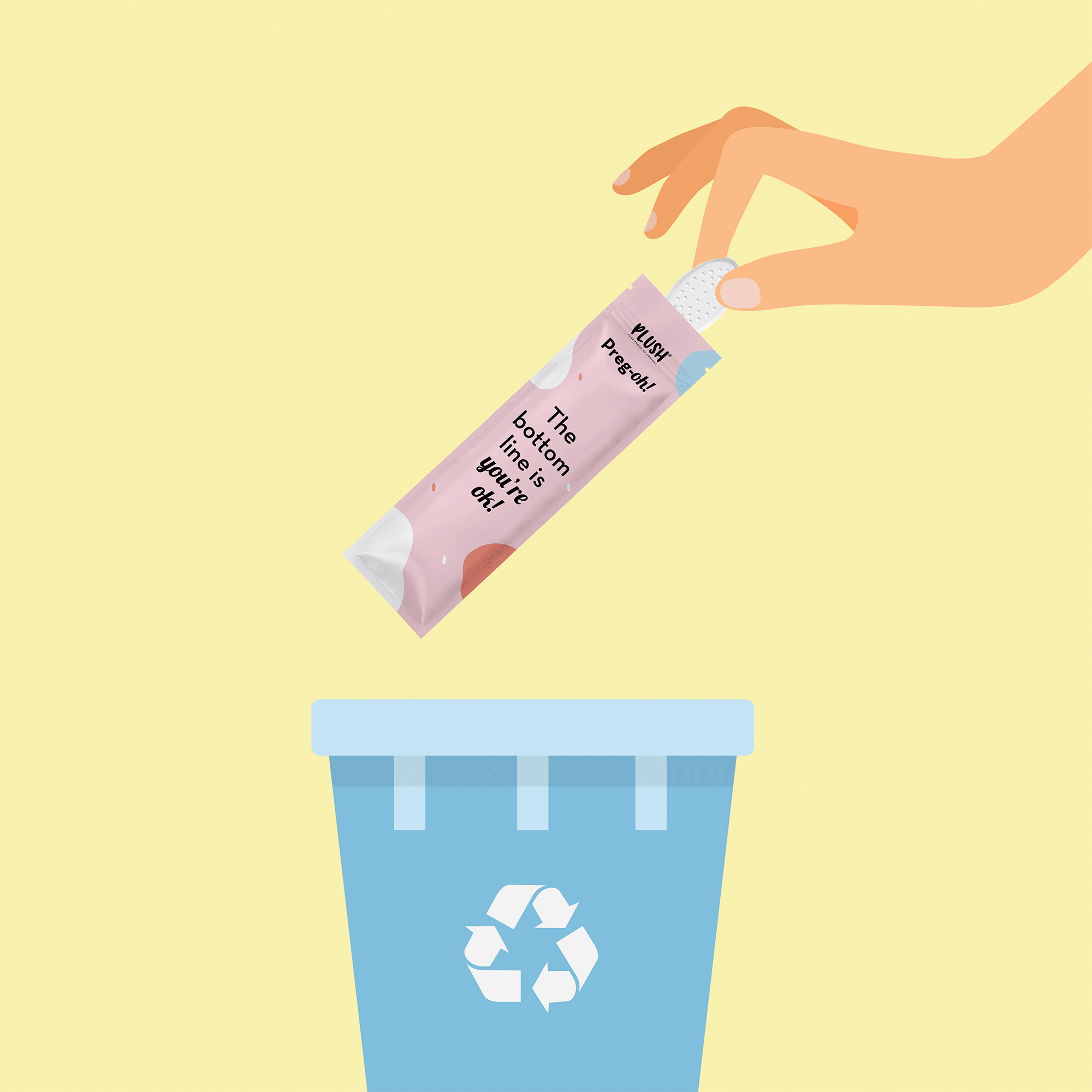 FAQ
Preg-Oh is India's First Mid Stream Pregnancy Kit. All you've got to do is pee on the stick and see your results in 5 minutes. Confirm your good news with zero hassles.

Once you open it, you'll find 3 kits and a manual to guide you on the steps to complete your test.

When is the best time to take the test?

Take the test first thing in the morning. Your urine has the highest hCG hormones then, which would get you 99% accuracy in results. If you miss your period, take the test 2 weeks after your period.

How to use the Preg-Oh Stick?

Sit comfortably on the commode and hold the stick firmly underneath. Remove the pink cap to make sure the tip of the testing area points towards you. Pee on the tip for 2-3 seconds. Place it on any nearby surface to see the result.

How to read your results?

Once you pee on the stick, wait for 5 minutes to check. If you're not pregnant, you'd see 1 pink line in the Control Zone. Otherwise, you'd see 2 pink lines in both Control and Test Zone, meaning you're pregnant. If you don't see any line, the results are invalid.

How to dispose of the used stick?

Once you get your results, close the tested tip with the pink cap and put it back into the Preg-Oh packaging cover. You can now simply dispose it in the dustbin. This disposal method is the best practice for maintaining hygiene.