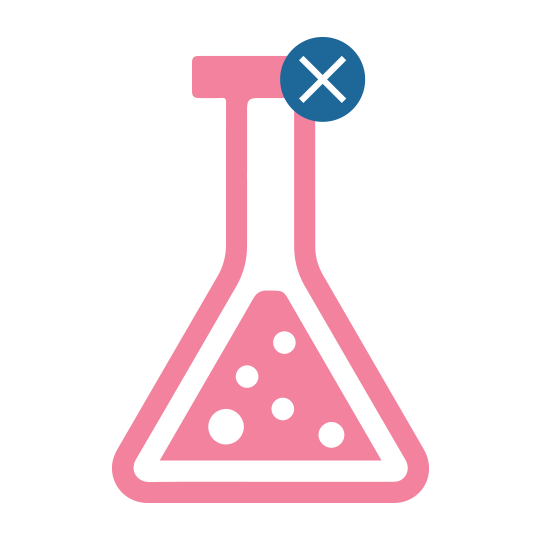 No Benzocaine
Completely free of all chemicals including benzocaine, which makes the product more skin friendly and keeps your intimate moments safe and enjoyable for both partners

100% Vegan
Designed with just the right amount of the cleanest ingredients & love. These are made with high-quality, vegan-friendly materials that are safe and effective for all types of intimate encounters.

Made from Natural Latex
Developed for your most sensitive areas, our condoms are made from 100% naturally sourced latex making it skin friendly & irritation free.
Wait there is more for you!
We have more things for you to choose from!
Reviews
Hear what people love about us
FAQ's
Questions we get asked a lot!
What is an Extra Super Dotted condom?
A dotted condom has small raised dots or studs on the surface. These dots are intended to increase pleasure and sensation for both Men and Women.
Why should I use water based lubricants over oil based lubricants?
It's important to use a water-based or silicone-based lubricant, rather than an oil-based lubricant, because oil-based lubricants can weaken or damage the condom, making it more likely to break.
Does LoveGlove guarantee 100% protection?
Every single product is electronically tested and goes through a very regress and thorough testing process for maximum durability and strength so that the chances of tearing are absolutely minimal. They are the effective method of preventing pregnancy and protecting against STIs
Why pleasure is more important for women ?
The female sexual response can be more complex than the male response and may involve multiple stages, including desire, arousal, and orgasm. The use of dotted condoms may increase pleasure for women ,because the raised dots or studs on the surface of the condom provide additional stimulation to the clitoris and vaginal walls.
useless. kindly issue me a refund and take your condom back.
hi,
I have made a grave mistake of falling into the trap of offers and social media advertisements to but this. the condoms are extremely thick, no sensation and very harsh to my partner. I would never recommend anyone to buy from this company. even the lube I ordered was useless.
LoveGlove and Phlic Natural Lube
Sorry to tell you that I haven't received the product yet. Tried checking with the delivery partner but couldn't find a way to speak to them